Community Partners
Our Community Partners are Working Together Against Violence each and every day by responding, educating, supporting and working to prevent the spread of violence in our community.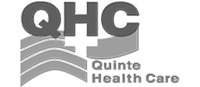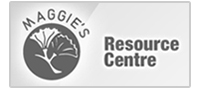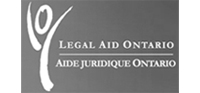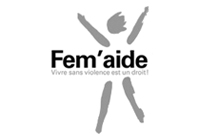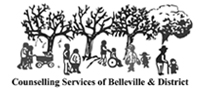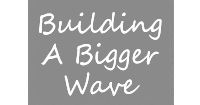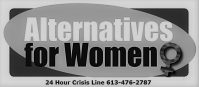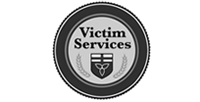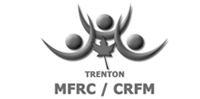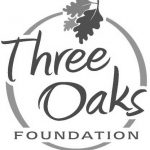 BECOME A SUB-COMMITTEE MEMBER
Join one of our sub-committees, become a community partner.
You can make a difference! Together let's put a stop to the violence.
Protocol
If you are experiencing abuse there are many services and supports that may be able to assist. In an emergency situation or if you are concerned about an adult or child's safety call your local police or 911. If you or someone you know is at risk of abuse, or have safety concerns the services in your area that may be able to help are listed below.
Three Oaks
Belleville & Centre Hastings
24 Hour Crisis Line: 613.966.3074
Toll Free: 1.800.267.0533
Centre Hastings Line: 613.473.1976
Administration: 613.967.1416
Three Oaks Shelter is located in Belleville, Ontario and provides safe housing for women and their children on an emergency safety basis. For further information, please use the contact information provided above.
Maggie's Resource Centre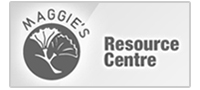 Bancroft
Telephone: 613.332.3010
After Hours Crisis Answering Service: 613.332.3010
Alternatives for Women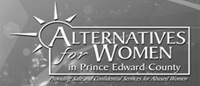 Picton
24 Hour   613.476.2787
Admin      613.476.4435
Toll Free 1.877.499.6636
http://www.alternativesforwomen.org
Red Cedars
For Residents of the Tyendinaga Mohawk Territory
Tel: 613.967.2003
Victims Services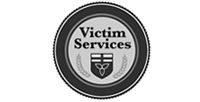 Our non-profit agency offers one-to-one confidential assistance in order to help victims in times of crisis. We work closely with other community agencies to ensure that each individual we serve has access to efficient and comprehensive service.
Victim Services Belleville
11 Bay Bridge Road
Belleville, ON
K8P 3P6
Tel: 1.866.680.9972
Victim Services Napanee
86 Advance Avenue
Napanee, ON
K7R 3Y5
Tel: 1.877.354.4151
Victim Services Quinte West
3 Dixon Drive
Trenton, ON
K8V 6E6
Tel: 613.392.3561
Belleville
QHC Belleville General Hospital
265 Dundas Street East
Belleville, Ontario
K8N 5A9
Phone: 613.969.7400 Toll Free: 1.800.483.2811
Fax: 613.968.8234
Belleville & Trenton
Belleville & Quinte West Community Health Centres
Belleville
161 Bridge St. West
Belleville, Ontario K8P 1K2
Phone (613) 962-0000
Fax (613) 962-4149
Trenton
70 Murphy Street
Trenton, Ontario K8V0A8
Phone (613) 965-0698
Fax (613) 965-0570
Bancroft
QHC North Hastings Hospital
1-H Manor Lane
P.O. Box 157
Bancroft, Ontario
K0L 1C0
Phone: 613.332.2825
Fax: 613.332.3847
Picton
QHC Prince Edward County Memorial Hospital
403 Main Street East
P.O. Box 1900
Picton, Ontario
K0K 2T0
Phone: 613.476.1008
Fax: 613.476.8600
Trenton
QHC Trenton Memorial Hospital
242 King Street
Trenton, Ontario
K8V 5S6
Phone: 613.392.2540
Fax: 613.392.2489
Campbellford
Campbellford Memorial Hospital
146 Oliver Road, Campbellford, ON
KOL lLO
Telephone: 705.653.1140
Napanee
Lennox & Addington County Hospital
8 Richmond Park Drive, Napanee, ON
K7R 2Z4
Telephone: 613.354.3301
If you are in immediate danger, phone 911
Police Services:
Belleville Police Service
93 Dundas Street East
Belleville, ON
613.962.3456 or Dial 911 for Emergency
613.966.0882 Administration / non emergency
613.966.0882 #2223 Shift Duty Supervisor
Quinte West OPP
266 Dundas St East
Trenton, ON
613.392.3561 or Dial 911 for Emergency
Prince Edward County OPP
569 County Road 1
Picton, ON
Office 613.476.2151 Dial 911 for Emergency
Bancroft OPP
64 Monck St
Bancroft, ON
613.332.2112 Dial 911 for Emergency

Centre Hastings OPP
105953 Hwy #7
Madoc, ON
613.473.4234 Dial 911 for Emergency
8 Wing Military Police Squadron
P.O. Box 1000 Station Forces
Astra, ON  K0K 3W0
613.392.2811 Ext 7153 Dial 911 for Emergency
Stirling-Rawdon Police Service
2529 Stirling-Marmora Rd.
Stirling ON
613.395.0844 Dial 911 for Emergency
Victim Witness Assistance Program
15 Bridge Street West, Floor 3
Belleville, ON
K8P 0C7
613.962.3005
Toll free 1.866.296.0165 Dial 911 for Emergency
Creating A Safety Plan
Although an abused woman does not have control over her ex-partner, or partner's violence, it is possible to increase her and her children's safety. Creating a safety plan involves identifying action steps to increase your safety, and preparing in advance for the possibility of further violence. The following "Creating a Safety Plan" offers many suggestions and ideas that we hope you will find useful.

  Click here for the safety plan in PDF format.
Quinte Coordinating Committee Against Violence would like to thank
Peel Committee Against Woman Abuse for their generosity in sharing:
"Creating a Safety Plan".
You can view this resource in the following languages:
Chinese, French, Hindi, Portuguese, Punjabi, Urdu, Tamil, Spanish, Italian, Tagalog, Arabic, & Vietnamese.